Is your organization seeking a keynote speaker who can help transform the lives of your audience members?
Dr. Davina is available for hire at your next event or conference.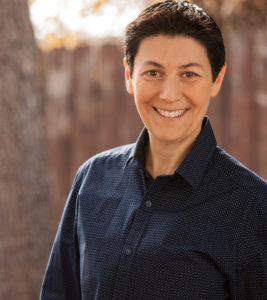 "Davina is an AWESOME and ENGAGING presenter.  Davina's ability to put her audience at ease and encourage an open dialogue makes her a "must have" presenter and an expert when it comes to the LGBTQ community."–David R. Watson, Former Executive Director, New York State Bar Association
"At our staff retreat, Davina led a wonderful interactive session on stress management and self-care. She also initiated engaging group excises and group discussions about how, as social change advocates, we can better take care of ourselves and our needs, and how we can be of better service to animals. Her insights are more timely than ever, and I highly recommend hiring her to help your organization thrive."  Kenny Torella, Vice President Public Engagement, Mercy for Animals

"Davina did a workshop for our staff and I can not say enough good things about Davina and the work that she does. Her presence at our facility was so heart warming. All of our staff loved their experience with her. They were so happy with the deep work they were able to do during the guided meditation. We have a very tight staff that feels like family and the amount of love we all had and shared during the event was very special. I have not experienced anything like it and really look forward to continuing working with Davina!" –Niko, Just Float
"Having Davina speak at our workplace retreat was truly a highlight. She helped bring a large group of people together during a transitory period for the organization. By helping everyone connect with their deepest desires and emotions, people felt connected, seen, and heard. Everyone was talking about how great they felt after her session, and wanted even more! I highly recommend Davina for workplace teams big and small."-Rachel Krantz
"I appreciate you deeply and truly for sharing your divine light, love and wisdom on Good Morning La La Land. Your energy is contagious! I'm incredibly inspired by your journey and deeply grateful for your book. It's phenomenal!" –Rob Mack, Host of Talk Show Good Morning La La Land, ivy-league educated Positive Psychology Expert, Celebrity Life Coach, and Author.
Davina Kotulski, Ph.D., is available for conferences, workshops, employee retreats and other gatherings of individuals who are looking to navigate change in their organization, their industry and their lives.  She can guide your employees or members to live into their corporate and personal values with greater fulfillment and success.
A diverse array of organizations around the country – including corporations, academic institutions, non-profit organizations, member associations, churches and wellness centers – have hired Dr. Davina for her endearing approach to living authentically and embracing change.
A clinical psychologist, life coach and author, Dr. Davina has spoken at more than 30 colleges and universities — including: Brown University, Drake University, the University of Southern California and the University of South Bend – and to more than 35 spiritual communities across the country. She was a featured speaker for the National Association of Bar Executives, the Commonwealth Club of California, the United States Prison Affirmative Action Program, the Cultural Competence in Mental Health Conference, the Equality Forum and the YMCA, and among other organizations.
Her latest book – It's Never Too Late to be Your Self:  Follow Your Inner Compass and Take Back Your Life – has been the subject of numerous talks and workshops for individuals who desire to take control of their lives and thrive. The Reader's Choice Five-Star Review describes the work as "a powerful book on personal development, one that offers tools and secrets to unlocking the doors to personal fulfillment, growth, and success, and it is well-crafted for contemporary readers."
Dr. Davina is also available for podcast interviews,  radio and television talk shows and available as an LGBT diversity speaker.
Davina was honored with the Dale Carnegie Award for highest achievement for her public speaking skills and has spoken extensively throughout the United States as a key note speaker, trainer, author, and leader.