CLIENTS WHO WORK WITH ME REPORT:
increased

self-confidence

reclaiming their personal power
living a life of greater authenticity
greater productivity and motivation in their creative endeavors
living their dreams
increase in income and intimacy
improved social and work relationships
reduction in fear and anxiety
increase in self-acceptance and fulfillment
successful career transitions
coming out of the closet and into their power
reconnection with their spiritual beliefs
WHAT PEOPLE ARE SAYING ABOUT COACHING WITH ME:
"Davina is absolutely wonderful.  Inspiring, thoughtful, kind, funny, wise…everything you would hope for in a life coach.  Among other things, she has a great knack for seeing and acknowledging the daily noise that can fill my brain upon waking and then helping me refocus my thoughts and energy on a positive and uplifting way of thought that's incredibly constructive in achieving my goals.  And, while she is a coach, she is also a fantastic collaborative partner in the journey of self discovery.  She pushes you without being pushy.  I have worked with her off and on for over a year and will continue to do so.  Davina is a wonderful spirit and I'm thankful for her wisdom, encouragement and kindness in my journey of personal and professional growth." — Paul Bartholomew, Actor and Voice of the Ellen DeGeneres Show. Woodland Hills, CA
"From the first session I had with Davina, I wanted more of her. She helped me see what was in the way of getting my writing project completed. After understanding what that was, I proceeded toward my goal with Davina by my side every step of the way. She has heart and understanding. She will meet you where you're at and in the most gentle way guide you toward where you want to be. Her relaxed style will help you forget your own anxiety about your project. Initially, I resisted the idea of getting coached by Davina because I didn't know how she could help me. I eventually gave in knowing I had nothing to lose. I gained more than I ever  imagined. Call her and let her do her magic!" — Ann D. Oakland, CA
"If you're feeling pulled to work with someone who really listens and takes the time to understand your unique goals and struggles, look no further. Davina is the most empathetic and intuitive person I've ever had the privilege to know. She sees the truth through the BS and isn't afraid to call me out on the lies I may be telling myself. And though we've dealt with things that can be difficult to talk through (i.e. that four letter word…FEAR) she has a lighthearted sense of humor that always puts me at ease. I first worked with Davina back in 2011 while I was in a very transitional period. She helped me navigate through the negative beliefs and crutches that had been holding me back. My outlook truly transformed for the better after our time together and I'd often think back on our conversations if I ever started feeling those negative beliefs creeping up again. Fast forward to the present…a few months ago I felt called to make some big moves in my life and writing and Davina immediately came into my mind as the person I wanted to coach me through it. I have taken large steps toward pursuing my dreams thanks to her guidance.  Invest in your growth and work with her if you can. What she's given me in return is priceless." – Kristina, San Francisco, CA
"Working with Davina over the past 18 months has been the most liberating and 'life-changing' experience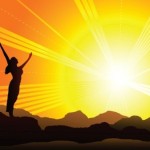 for me after working with many different therapists, coaches, counselors and workshop leaders over the past 15 years. She has a unique gift of bringing out the real issues and taking you to Your Truth with deeply probing questions. She is truly creative in coming up with different ways of looking at 'your reality' which allows for a shift at the deepest levels of your Soul Being. Her communication skills and focus on keeping you on track are just superb. I highly recommend working with Davina if you want to make real lasting changes in whatever is 'holding you back' to live life fully as your True Self! Your life will never be the same. Iy will change for the better!" –Yessica, The Netherlands 
"I am so happy to be working with Davina! She is very positive and approachable and anyone would feel comfortable to reveal the details of whatever might be gnawing at them. This is true because I really don't like opening up; maybe I should say didn't like. Davina's calm knowledge helps me to tackle obstacles I had written off as too difficult, too far out of my reach, or just issues that aren't pretty! Lol. It's felt so good and freeing to be able to identify what's holding me back and then change that. I have experienced therapists and specialists in the past but not like Davina. After our sessions I see a pathway with many directions and I feel inspired and like the fire has been lit under my butt! It's a true life path healing! I now feel more energized and optimistic. My personal relationships have grown and my professional life has exploded with potential. Do yourself a favor and check her out as I know my words can't do her services justice! I have recommended her to all my best friends too." — Sarah A. North Hollywood, CA
"I love working with Davina. I was looking for a professional to help me through some major life transitions and I didn't know where to begin. Someone referred me to Davina, and I'm glad they did. Davina plays a unique role, often wearing different hats as needed. Sometimes life coach, sometimes therapist, always a good listener – Davina helped me tremendously. I would highly recommend Davina to you because, whatever you're seeking, Davina is a great ally to have on your team." — Adam R. Bay Area, CA
"I am so grateful to have found Davina as my book coach. After taking a workshop with her at the Salt Studio, which helped clarify my goal to write a book this year, I decided to continue working with her privately to go deeper into what's blocked me from attaining this goal in the past. I have been impressed by her insights, which blend psychological, spiritual, and practical perspectives. She nailed it with book recommendations that she gave to me as "homework" and helped me develop new habits that have gotten my book out of the starting gate. She is warm and supportive, but she also has given me a (much-needed) firm nudge when I've gotten off track. Writing a book can be a lonely, daunting venture, and it really helps having Davina in my corner cheering me on. Highly recommended!"– Rachel L. , Hancock Park, CA
"Working with Davina gave me the jump-start I needed to take my career to the next level. I am so grateful. Her enthusiasm and positivity is contagious!" —Liz H. ,  Altadena, CA
"Working with Davina as a life coach has been an extraordinary, highly positive experience.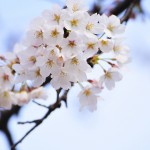 After a very big life shakeup, she helped me refocus and move on, despite my fears. Davina works from an intuition developed from years of experience, and she provides deep insight, acceptance, and, always, encouragement. I would recommend her to anybody. I got results." —Ericka L., Author, Teacher, Writing Coach
"If there's anyone who knows what it takes to live an authentic life it is Davina! And I speak from knowing her not only from recently completing her Follow Your Courageous Heart class but also from admiring her bravery since we were teenagers in suburban high school. Davina is an inspired and brilliant activist, writer, and leader (that's the short list!)! If you're considering any of her services, don't wait!! She's a treasure in this life anyone can learn from. 5 Stars!!" — Jon D. Portland, OR
"Davina is amazing. I found her here on yelp. I met with her for approximately 1-2 months and she's changed my life, helped me make huge discoveries and breakthroughs. I am growing in areas of my life I never thought I'd overcome. I hope to work with her again soon. You can tell she practices what she preaches. That is most comforting in someone you look to for help. Thank you, Davina!" — Cristina, W. Glendale, CA
"What an amazing journey it has been working with Davina as a writing coach. It started back in January 2013 and I've been writing feverishly since. I've attended in person writing workshops and live and recorded tele-seminars with Davina and both have been very productive! ANd in different ways. What has triggered inside of me (thanks to Davina) was a willingness to put "on paper" what I've only kept in short periods of blogs, loose tattered journals here and there and also in my head. The time spent with Davina has solidified my commitment to writing. She is experienced as a published author and shares her many insights with her students.  I now feel like the title of a famous book  I Know Why the Caged Bird Sings."– Erica O. Studio City, CA
"Davina is PHENOMENAL!!! She was absolutely professional, kind, generous, understanding, funny, down to earth and immensely insightful. This woman has a gift. I can't put my finger on exactly what it is about her. Maybe it's her calm/zen presence or the way she makes you feel, so at peace, comfortable and at ease, that you just let whatever it is that's bothering you out. I can honestly say that I am absolutely indebted to her in helping me find peace and understanding with the situation I was going through at the time.  All I can say is, Davina, THANK YOU! Through you, I will always find solace in whatever adversity comes my way. That kind of peace and confidence is priceless.  If you need someone to talk to, Davina is the person!"-Aitch A. Monterey Park, CA
"Davina coached me through a major transitory period and not only helped me organize my writing/professional goals, but more importantly, helped me unpack the obstacles that were keeping me from making progress. The perspective I gained from our work together was invaluable, and I am so grateful to Davina for her ability to see, hear, and meet her clients right where they are to make forward movement. I can't recommend her enough!" –H.Y.  Pasadena, CA
"Coaching with Davina Kotulski helped me immensely in both my professional and personal life. With Davina's supportive coaching techniques I improved my relationships with colleagues, created work/life balance, celebrated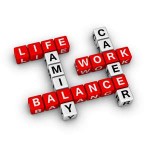 the joys in my life and was able to minimize challenges. I highly recommend Davina Kotulski. Working with her was a transformative experience that helped me get my life back on track." –Mandy B., Professional, Fremont, CA
"What a joy it is to work with Davina. Her positivity, sense of humor, and ability to provide focus have been the foundation of effective coaching sessions. Davina doesn't just listen, she seems able to hear your inner thoughts, without judgement or criticism, but rather support and curiosity. I have left each session with a renewed sense of hope, confidence, and clarity. She exudes joy and it is contagious. I highly recommend seeking her wisdom."— Jennifer V., Los Angeles Entrepreneur

"Davina is a phenomenal coach. She was in my corner, rooting for me and holding high expectations for me, even when I doubted myself. She is both empathic and yet did not indulge my fears. We did exercises which pushed me out of my comfort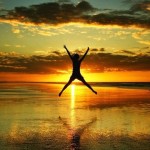 zone and got me to take action in my life in unexpected ways that continue to inspire me. As a visual artist and a spiritual seeker, I need someone who can speak my language and also guide me out of my self-created woods. Davina was consistently available when I felt lost or needed someone who could 'hold space' for my greatness. I have taken professional steps and increased my productivity in ways I could not have done without her targeted support and advice." –Alice L. Artist, Berkeley, CA
"Davina has a way about her that pulls out the best in others and clears away the fog. She is thoughtful, methodical, caring and loving..and I've only worked with her over the phone! During one of my darkest times, she was there and not only picked me up and helped me see the next steps, she inspired me to be and do more than I had thought possible. She is truly a gift."- Sarah W. Tenafly, NJ
"Our lives were at a crossroads – we wanted and needed to relocate our family of four. We knew we had to make a change, but change meant leaving our established jobs, finding a new house and new employment with comparable salaries, and connecting with a new community. This was a daunting goal, and we knew we needed help.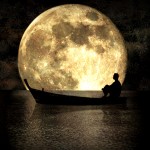 Ten sessions later, we both had great jobs with incredible flexiblity that allows us to be active and involved parents, a wonderful home, and a personal and professional support network. We also gained a newfound confidence – we can achieve any goal! We weren't sure what a life coach could do for us , but we trusted Davina and we are now believers! For anyone out there also at a crossroads, know that Davina is there to help you realize your dreams. We cannot believe how much we accomplished in such little time. Thank you, Davina. Dreams do come true!"–Married Professionals with twins
"Davina is exceptionally perceptive and analytical.  I walked away with a  plan of action that set in motion a new way of living. I wholeheartedly recommend Davina and think coaching would be valuable to anyone. –A.M. Entrepreneur
"I love working with Davina. I was looking for a professional to help me through some major life transitions and I didn't know where to begin. Someone referred me to Davina, and I'm glad they did. Davina plays a unique role, often wearing different hats as needed. Sometimes life coach, sometimes therapist, always a good listener – Davina helped me tremendously. I would highly recommend Davina to you because, whatever you're seeking, Davina is a great ally to have on your team." –Adam R. Professional
"I have never met a person with Dr. Davina Kotulski's amazing insight into what one responds to so quickly. She has a unique skill in getting to the core of an issue that is smooth and easy with her combination of strength and kindness. Her calming nature makes

everything feel right."–Geri Spieler, Author of Taking Aim at the President 
"I had never had a coach before I started working with Davina, but she came highly recommended by a friend of mine and I was ready for a big life transition so I took the leap. Right away she made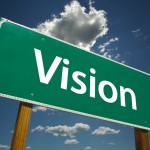 me feel encouraged, excited about my future, and hopeful that these big dreams I had could come to fruition. She's a great combination of nuts-and-bolts practical as well as deep, probing and insightful. She's helped me through many changes that have taken place, always with compassion and insight, and has been a great support in helping me understand what my Next Steps might be. Highly recommend!"–Susan I. Oakland, CA Small Business Owner
"Working with Davina is truly a powerful and empowering experience. I had thought about coaching, had heard about Davina, but wasn't sure how it would work from a distance. It turned out to be one of the best decisions I ever made. I was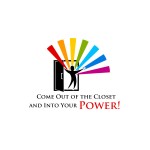 struggling with being gay. Davina was able to help me accept and name who I was in a way that felt right to me, and take my life authentically in the direction I want it to go. Coaching with Davina is truly a partnership: you set the goals you want to achieve for yourself, and she helps steer you along in a practical, supportive way so you can live Your Truth. For anyone who feels stuck with similar or other issues, I wholeheartedly recommend Davina." —Isabel S. Manhattan, NY
"What a gift Davina is! I've been receiving Spiritual Counseling from her for over a year and have also taken part in her meditation classes and have honestly grown in leaps and bounds because of both. Davina is a grounded force who creates a safe, nurturing space in which it feels right to open up and find the roots and make the connections that true healing requires. Her powerful, connected prayers and meditations have helped me to be stronger and healthier than I've ever been." — Diana L. Pasadena, CA
"As a former high school athlete the word "coach" stood out to me in a more significant way than "therapist" or "counselor." I was struggling with the strength and motivation to change jobs and get my family to a better place financially. Davina was the perfect embodiment of what you would expect from a coach. She challenged and encouraged me while giving me the tools I needed to succeed.  As I worked with Davina a few other things came up that I didn't plan or expect to work on and she helped with those as well. I had a terrible bridge phobia that made each and every trip to San Francisco almost unbearable.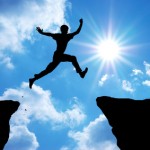 Davina helped me through that in a way that only a true coach could with continued practice and motivation and by not letting me give up. These are just two examples of how Davina's remarkable life coaching skills have changed my life. I am convinced by the work I'veseen her do in my life and the lives of others that there is absolutely nothing that Davina can not only get you through, but help you come out stronger on the other side. If you're trying to decide between therapy or coaching: Choose Coaching! If you're trying to decide which coach is right for you: Choose Davina! You won't regret it."–Teresa R. San Francisco, CA
"Davina supported me through the most difficult transition in my life, coping with the death of my husband of 47 years. My husband, Stan, died just 2 days after this last Christmas and Davina was just beginning a "Transitions Group" in January for people facing transitions like retirement, divorce, death of a loved, relocation.  Over the 7 weeks of the class, with Davina's guidance, I was able to begin the transition from being a partner in a loving relationship to being on my own.  Davina gently helped me to discover who I am as an individual.  Davina is so accepting that I always felt safe in discussing my innermost thoughts and feelings with her. I am forever grateful to Davina for the comfort I received from her and through the group and for helping me grow through my most painful life experience." — Mary, D. Livermore, CA 
"After having an initial consultation with Davina, I knew she would help immensely with my coming out process.  I gained more confidence about who and what I am.  She helped me overcome lots of the preconceptions I had about the entire coming out process.  The tools I learned from her will continue to help me embrace the person that I am and who I can become.  She entered my life at just the right moment for me to welcome the changes I was going through.  She helped me succeed to be a more confident individual." –E.B., Dublin, CA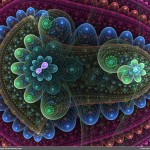 "One session with Davina did for me what 2 years of psychotherapy didn't!"My self-confidence has increased tremendously and I accomplished many of my goals in a short time frame. Davina has this unique talent for being incredibly warm, open, and accepting, making one instantly feel comfortable. Her insight into a person is indescribable and a powerful tool to help others gain insight into their struggles. Not only have I made personal changes, but other realms of my life I was concerned about (career, relationships, health) have improved significantly. Thank you, Davina, for being a catalyst of change in my life!"–C.M. Psychology Student, Walnut Creek, CA
"Wow!  In about 45 seconds Davina clarified what my REAL problem was and then, in about 30 seconds had me discover my solution!  Amazing.  I woke up the next day, motivated, with a sense of well-being and surety that couldn't be ignored.  She just keyed in so strongly on the real issue and then said just the right thing for me to have not only an "aha" moment, it was more like an, "OF COURSE!!!" kind of moment.  Seriously, total break-through and it's lasted.  I'm taking action, staying motivated and most importantly, feeling my value and self-worth.  If you are considering working with her, DO IT." — Heather B. Los Angeles, CA
"I hired Davina as my life coach about 8 months ago. Davina asked questions that nobody else dared to ask me. She did more than just encourage me, she helped me take a long look at my life and every time I said "I can't do that" she showed me several ways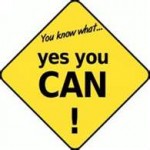 that I could. I am a new person, inside and out. I have lost 146 pounds, I removed abusive people from my life, I applied to go back to school (after figuring out exactly what I wanted to do) and that's just the half of it. That is why you should hire Davina Kotulski!" –Kristin O. Anaheim, CA
"If you want to get things done and feel great about it, hire Davina. My experience with her was amazing. Not only did I accomplish things that I had avoided for, well, forever, I discovered strengths I didn't know I had and she helped move me to a much better, more motivated and authentic place. Plus, she's a lot of fun to work with!" –Tara M., Vancouver, WA
Click below to schedule a FREE 20 minute Coaching Consultation Session and start living the life you want now!