Welcome!
Here you can find my books and audio programs.
COMING SOON!
It's Never Too Late To Be Your Self:  Follow Your Inner Compass and Take Back Your Life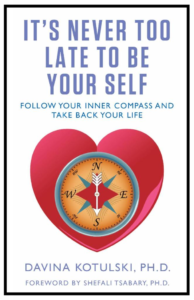 How to Come Out of the Closet and Into Your Power!
6 CDs and Workbook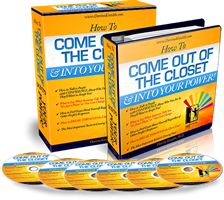 "How to Come Out of the Closet and Into Your Power!" gives you the tools you need to CONFIDENTLY come out and stay out!
Also available as MP3 Downloads
You'll learn
5 Secrets to Coming Out with Confidence:
● How to Talk to People with CONFIDENCE About Who You Are So They'll Want to Accept You!
● What to Say When Someone Tells You "It's Just a Phase" or "You Can Change."
● How to Feel Great About Yourself Regardless of Other People's Responses.
● How to BREAK THROUGH  the Closet Door!
● The Most Important Secret to Coming Out!
Click Here to Learn More.
---
   NAUTILUS BOOK AWARD FOR BEST FICTION 2016
Behind Barbed Eyes
      Red Ink Press 2016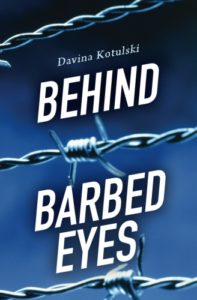 When Bonnie Maldonado is incarcerated for driving the getaway car in a bank robbery, it's just another entry in the list of bad things that happen to her. A Dear John letter from her boyfriend, however, proves to be the final straw, and she breaks, drawing the attention of prison psychologist Dr. Victoria Thomas, an idealist who believes everyone deserves a second chance.
Working against the prison's typical model of punishment, Dr. Thomas leads Maldonado on a journey beyond the thrill of the crime. Along the way, Thomas must tear down her own walls and face her past and the decisions she's made.
Through their journey together, Maldonado and Thomas will uncover and face their darkest secrets and the consequences of their toughest choices. A realistic portrayal of the lives of women in prison and the prison system itself.
BUY NOW FROM ANY OF THESE SELLERS OR GET YOUR SIGNED COPY FROM THE AUTHOR.
As an Amazon Associate I earn from qualifying purchases.
——————————————————————————————————————————————–
Love Warriors:
The Rise of the Marriage Equality Movement  and Why it Will Prevail 
Published 2010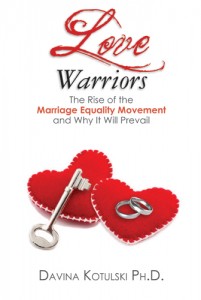 Buy Now
"Love Warriors is powerful and educates us to see our common humanity. Equality in marriage is a human rights issue. Read this book and get engaged for justice!" —Dolores Huerta, Civil Rights Leader and Co-Founder of the United Farm Workers
For More Praise of Love Warriors Click Here
Kindle Version
——————————————————————————————————————————————–
Why You Should Give A Damn About Gay Marriage
2004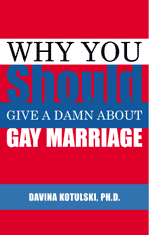 Click on Image Above to Buy Book From Amazon
"A must-read for anyone in the gay, lesbian, bisexual, transsexual, questioning and even straight community." -Jonathon Young, The Buzz
For Reviews and Praise of Why You Should Give a Damn About Gay Marriage Click Here.
——————————————————————————————————————————————–
Here Comes the Brides!
2012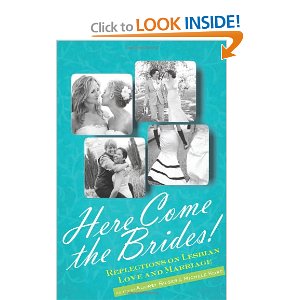 Click on Image to Buy From Amazon