One year my inner gypsy awakened and I wanted to learn how to dance the male parts of the flamenco.  I was drawn to the music, to the flair, and to the strong rhythmic beats. While, I didn't suddenly feel called to put on a bright red polka-dotted dress and wear a flower in my hair—if I had, I would have!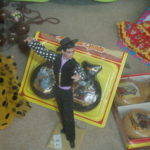 Answering this call of my heart took me to Sevilla, Spain, where I witnessed some of the world's best Flamenco dancers boldly take the stage, mesmerizing audiences with their sensual moves and fierce foot stomping and stamping.
It was a gruelingly hot summer night in Teatro El Gallo (The Rooster).
The blades of the box fans scattered throughout the theater whirred on high in a futile attempt to cool the patrons. Seated in the front row, I more than once felt the spray of sweat coming off the feverish bodies of Flamenco dancers proudly pounding out bohemian cadences from faraway times.
My heart pounded in my chest, my soul awakened by these ancient rhythms with a deep longing, a nomadic desire to wander, to embrace life's passion, to savor each moment.
I silently vowed to myself that I would ensure that my life was colorful—that there was life in my life.
The decision to follow my heart to Sevilla helped me make a deeper commitment to myself to be authentic, bold, fully engaged.
The next year I traveled to Venice for three weeks, to begin writing a novel. Let's just say I didn't know anyone at that time that would take a three week vacation to Europe to write a novel. Everything about that was audacious in my life at the time.
Authenticity is audacious!
During my visit I had a great time imagining the scenes unfolding in the various campos and canals.
As part of my research, I met with Shaul Bassi, a writer and professor of literature at the University of Venice. I had come across his name on an article and sent him an email.  He agreed to meet with me over cappuccino. Thank goodness, he spoke English. He was only one of three people I was able to converse with during the entire three weeks.
"All our dreams can come true," said Walt Disney, "if we have the courage to pursue them."
I had no idea that meeting with Shaul would prove to be a date with destiny. Thanks to him, two years later I was back in Venice on an all-expenses-paid trip to study Italian culture and the Jews of Venice (the topic of my novel).
Following my heart had paid off in spades. I had a month in 2008 to continue writing my novel, as well as to meet new friends and experts on Italian art, Yiddish, the Venetian Jewish Ghetto, and Italian music.
One morning, I walked the labyrinth of cobblestone streets flanked by high walls with cascading trumpet vines, their reddish-orange flowers drinking in the sunshine.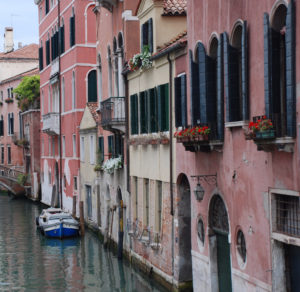 The still waters of the canals, occasionally rippling like a movie's dream sequence, added to the surreal radiance, mirroring back the beauty of this ancient city.
The echoing voices of an angelic choir flooded my ears as Palestrina's 16th Century Magnificat Primi Toni played on my iPod.
Seduced by the hauntingly familiar tones, the magnificence of this Renaissance city, and the warm sun on my skin, I breathed in the damp air and my heart wept tears of joy as my soul celebrated.
Emerging from the narrow streets into the middle of the spacious campo, I longed to spin in circles like a whirling dervish taking in the divine opulence of the moment—a complex merger of humanity's best offering with the exquisite marvels of the divine.
Yes, I was following my heart.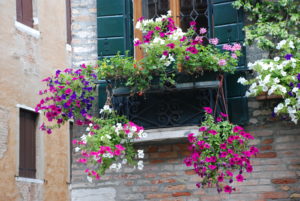 Three years after this, I returned to lead my first Seduce Your Muse™ creative writing retreat.
All  of this unfolded because I followed my heart in the first place.
You never know where your heart will lead you.
When you feel the tug of your heart or hear a call from your soul, follow.
Let the path of your heart unfold!