The

90 Day Coming Out Power Pack Program

is a one-of-a-kind Coming Out Program is designed to help

you

BREAKTHROUGH the closet door in 90 Days!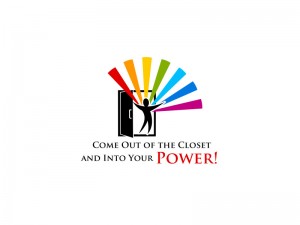 The 90 Day Power Pack Program includes:
● 9 Individualized Breakthrough Coaching Calls  3 sessions a month for 3 months
● 1 "How to Come Out of the Closet and Into Your Power!" 6 CD Set Audio Program and Workbook  Will be sent to you via mail.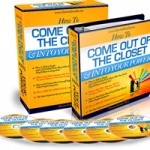 Investment is 4 easy payments of  $499 or $1997




Get the tools you need to CONFIDENTLY come out and stay out!
You'll learn the 5 Secrets to Coming Out with Confidence:
● How to Talk to People with CONFIDENCE About Who You Are So They'll Want to Accept You!
● What to Say When Someone Tells You "It's Just a Phase" or "You Can Change."
● How to Feel Great About Yourself Regardless of Other People's Responses.
● How to BREAK THROUGH the Closet Door!
● The Most Important Secret to Coming Out!
If you're experiencing ANY of the following problems in coming out:
● Don't know how to tell people your truth without feeling ashamed.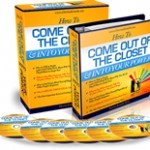 ● Lie or withhold information about your personal life to keep from coming out.
● Don't know what to say when someone says: "It's just a phase." or "You can change."
● Start out confident, but lose momentum because you're afraid of rejection.
● Unable to publicly express affection with your loved one or don't acknowledge their relationship to you.
The 90 Day Coming Out Power Pack! will teach you how to build your confidence and self-acceptance so that you can be fearless and authentic about who you are!
Testimonials
"Thanks to you and your 90 Day Coming Out Power Pack Program I am out to the significant people that I choose to be a part of my life. I am in my first love relationship and my girlfriend and I celebrated our one year anniversary on November 11. I have come a long way. We spent Thanksgiving and Christmas Eve with both our families as a couple. Someday I would love to tell you about the progress my family, friends and I have made.   You are the reason for my success and being Out and Proud. Thank You! I appreciate your mentoring, the skills I learned, and all of the love and compassion you have for helping those of us who have a difficult time coming out and owning our power and Being Our True Selves!!! Much love, Donna" 12/5/13
"After having an initial consultation with Davina, I knew she would help immensely with my coming out process.  I gained more confidence about who and what I am.  She helped me overcome lots of the preconceptions I had about the entire coming out process.  The tools I learned from her will continue to help me embrace the person that I am and who I can become.  She entered my life at just the right moment for me to welcome the changes I was going through.  She helped me succeed to be a more confident individual." –E.B. 10/20/12
"Working with Davina is truly a powerful and empowering experience.  I had thought about coaching, had heard about Davina, but wasn't sure how it would work from a distance.  It turned out to be one of the best decisions I ever made.  I was struggling with being gay.  After listening to all of me, Davina was able to help me accept and name who I was in a way that felt right to me, and take my life authentically in the direction I want it to go.  Coaching with Davina is truly a partnership:  you set the goals you want to achieve for yourself, and she helps steer you along in a practical, supportive way so you can live Your Truth.  For anyone who feels stuck with similar or other issues, I wholeheartedly recommend Davina." Isabel 9/10/11
Need more information?
Please click on the link below to schedule a free 15 minute coaching consultation with me!
You cannot be truthful if you are not courageous. You cannot be loving if you are not courageous. You cannot be trusting if you are not courageous. You cannot enter into reality if you are not courageous. Hence courage comes first… and everything else follows. ~Osho