Manifest Your Manuscript
Ask yourself:
Do you have a message you want to share?
Do you want to make a positive difference?
Do you want to reach more people?
Do you want to establish yourself as an expert?
If you answered yes to these questions, then the Manifest Your Manuscript Program is for YOU!!
With the Manifest Your Manuscript Program:
You'll learn 5 Secrets to Successfully Writing Your Book!

How to hone your perfect message!
How to create structures so you can follow through to success!
Why YOUR Voice Matters!
How to find an audience who needs what you have to share!
How to make writing FUN and easy!
 
Publishing a Book Will Make You Money!
Establishes You As An Expert!
Back of the Room Sales
Get More Speaking Gigs
Reach More People!
Create Passive Income with Royalties
Publishing a book helps you get known in your field!
In the 8 week Manifest Your Manuscript Program you will:

 
Tap into the power of your voice and connect with the message you came here to share!
Discover another aspect of your authentic self-expression as you find and deepen in your writer's voice!
Get the support and accountability you need to keep writing and birthing your book!
Participate in fun homework assignments to keep you on the path to publication!
Delve deeper into the keys to successfully writing your book and look at those places where you get blocked.
Get the support of a tribe of people who have also said "yes" to sharing their message and are ready to be a powerful messenger  on the planet.
Create a compelling outline for your book and participate in structured writing, creativity and accountability exercises that will keep you moving forward with your book's creation and completion!
8 Sixty Minute Webinars Plus 1 Individual 45  Minute Writing Coaching Session
Location: Wherever You Are -All classes and coaching sessions are on Zoom and recorded. So you can attend live or attend via replay at a time that is convenient to you.
Dates and Times:  Winter 2017  TBA
Price: $600




Books open hearts and minds!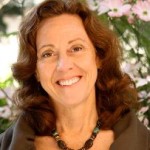 "Davina's inspired support has made writing my book real, present and possible! Her celebrating even the smallest steps has transformed my attitude about writing our book. Her love is huge and her vision unstoppable. She holds you in the light and you simply cannot fail! I highly recommend this course!" –Deborah W., Health Coach (Marin, CA)
"Not only did Davina hold a powerful space to write during our sessions, I was able to use the tools and prompts to take my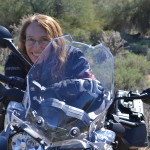 writing deeper as I continued developing my book. By leading the group into deep connection with the heart and soul of the message that wanted to emerge through each of us, Davina created an anchor-point that I returned to over and over during the writing, rewriting and final push to completion of my book. And BONUS! Many of my exploratory outpourings during class exercises provided precisely the foundation I needed for publication pieces like back cover  description, bio, and endorsement requests."–Karen Fritz, Author of Art of Adventure, (Colorado)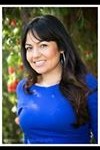 "What an amazing journey it has been working with Davina as a writing coach. It started back in January 2013 and I've been writing feverishly since. I've attended Davina's in person writing workshops, live and recorded writing tele-seminars and all have been very productive! Now I have a willingness to put "on paper" what I've only kept in blogs, loose tattered journals, and in my head. The time spent with Davina has solidified my commitment to writing. She is experienced as a published author and shares her many insights with her students." –Erica O., Parenting Expert, (Los Angeles, CA)
Statistics say that 80% of people have a book in them. Only 2% of people write their book.
This means that 78% of the population dies with a book still in them!
Don't Die With A Book Still In YOU!