Cosmic Conversations: 
Walking the Path of the Mystic in the Here and Now 
The Gospel of Relativity!
Special Price now until April 15th –see below

An Eight Week Tele-Class
with Rev. Joan Steadman and Dr. Davina Kotulski
April 21, -June 9, 2015
Tuesdays 7:30-9:00 PM PST
Every week we will explore together the joys and challenges of the spiritual journey, how to walk your path in mystic consciousness, embracing the tools for greater inner awakening and the continued deepening of your soul's unfolding, and the importance of answering your spiritual calls.
We'll meet Tuesday nights beginning April 21 through June 9 from 7:30-9:00 PM PST for eight 90 minute tele-classes.
 Don't worry if you can't make all the calls live. Every call will be recorded and a link will be sent to you so you can listen and don't have to miss a thing.
 Continue to awaken to the Divine Reality of Your Being!
Connect to a powerful spiritual community of like-minded people who are committed to the spiritual path and who will support your authentic self.
 Quench your thirst for deeper spiritual discourse!
Early Bird Pricing Ends April 15th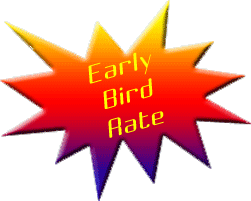 Click here to

Register

 at the Early Bird Rate
 Early Bird Pricing $250
Tuition Price is $300 after April 15th.
BIO REV. JOAN STEADMAN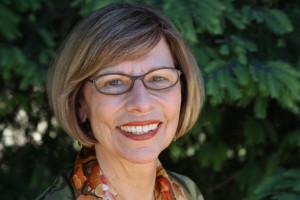 Rev. Dr. Joan Steadman is a spiritual counselor, speaker, and workshop facilitator.  She is a highly sought out speaker and workshop facilitator at New Thought and Spiritual Center retreats, conventions, and conferences nationwide.  She was a nun in the Immaculate Heart Community for nine years before discovering Religious Science and becoming a licensed Spiritual Practitioner in 1986.  Subsequently, she became a Religious Science Minister in 1995.
In 1986, she joined Rev. Michael Beckwith and was a founding member of the Agape International Spiritual Center where she served on the original Vision Core and the original Board of Trustees.  Rev. Joan was the founder and director of One From the Heart, the pastoral care ministry, which grew exponentially and became a model for other pastoral care ministries.  During this time, she also had a full and vibrant counseling practice.  She was an Assistant Minister at Agape for four years and the Spiritual Leader at the Oakland Center for Spiritual Living for fifteen years.
At both Agape and Oakland CSL, Rev. Joan facilitated certified classes and dozens of workshops centering on the mystical aspect of spirituality.  She created courses in Practical Mysticism that are taught in Centers for Spiritual Living.  Her articles and meditations are published in the Science of Mind Magazine, New Thought Magazine, and Inner Visions.
Rev. Joan was inducted into the Morehouse College Board of Preachers in 2001.  She received the Gandhi King Ikeda Award for fostering the spirit of peace and unity in community in 2002.  She received an honorary doctorate from Centers for Spiritual Living in 2008.  In February of 2014, she received the Mayor's Proclamation from the City of Oakland and special congressional recognition from California State Representative, Barbara Lee.
BIO DR. DAVINA KOTULSKI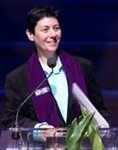 Dr. Davina Kotulski, Ph.D. is a licensed psychologist, licensed Agape Spiritual Practitioner, published author, life coach and inspirational speaker. Davina received her Ph.D. from the California School of Professional Psychology in 1996. She is a graduate of the Coaches Training Institute, the Anthony Robbins' Life Mastery Program, and Landmark Education.
From 1996-2009 Davina led personal development and healing workshops with incarcerated women. She is a recognized leader in LGBTQ equal rights and has received numerous awards for her contributions and leadership in the LGBTQ community, including the Saints Alive Award from the Metropolitan Community Church of San Francisco and special recognition from California State Representative Mark Leno.
Spiritual development is an essential part of Davina's personal path and in supporting her client's needs. She is especially drawn to spiritual study and experience that helps one find their authentic voice, inner wisdom and true strength. In addition to her studies in Science of Mind with Rev. Joan Steadman at Oakland Center for Spiritual Living and New Thought Ancient Wisdom with Rev. Michael Bernard Beckwith at the Agape International Spiritual Center in Los Angeles, Davina has studied the Kabbalah, trained with psychic medium James Van Praagh and received certification as a past life regression therapist from world-renowned past life regression expert, psychiatrist Brian Weiss. Davina is a 7 time firewalker, has completed a 10-day silent Vipassana meditation retreat, a vision quest with the School of Lost Borders' in Death Valley, and attended "Way of the Shaman" seminars with Michael Harner and has a regular shamanic practice.
She currently leads spiritually-based writing workshops in the U.S. and Italy, facilitates group meditation, and has a private therapy and life coaching practice.