Are you ready to awaken the hero within?
 "Your vision will become clear only when you can look into your own heart.
Who looks outside, dreams, who looks inside, awakes."–Carl Jung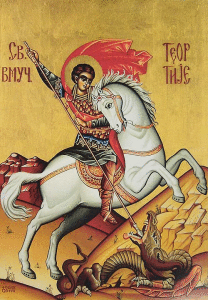 We are all on our own hero's journey as we embark on a quest to transform our lives and to create something meaningful, battling our inner demons and slaying dragons of doubt and fear. We can all benefit from the power of the awakened inner hero.
Awaken The Hero Within in 21 Days   
Awaken with 21 LIVE and recorded calls
 A 21 day journey to ignite your inner hero!
Join me in this 21 day hero's journey and tap into your inner hero.
Every day you will learn a new lesson that each of the twelve hero archetypes has to offer you as you awaken the hero in your life's journey! 
You'll take the Heroic Myth Index and learn how to awaken your inner guides!
Register now!
Awaken The Hero Within in 21 Days   
June 2-22, 2014
7:00-7:30 AM PST/10:00-10:30 AM EST
Early Bird Price: $199 Register by May 20, 2014
Join other seekers, lovers, fools, caregivers, creators, and sages just like you and step into your power!
Preparing for the Journey
Unlock your inner wisdom!
Face the dragons in your life!
Find your strength!
Find the meaning in your life!
Three stages to the Hero's Journey.
Preparing for the Journey
Embarking upon your Quest
Return and Integration
Together we'll move through these three stages and help you tap into your inner sage!
Early Bird Price: $199 Register by May 20, 2014
After May 20, 2014  Price: $250 
"A hero
is an ordinary individual
who finds the strength
to persevere and endure
in spite of
overwhelming obstacles."
–Christopher Reeve
Learn about the 12 Hero Archetypes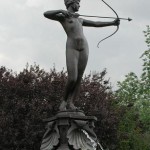 Find out what each can teach you on your hero's journey!
Warrior  Lover  Seeker  Fool  Ruler  Caregiver  Sage  Orphan  Magician  Innocent  Creator  Destroyer
"You are the hero of your own story!" — Joseph Campbell