Films Featuring Davina Kotulski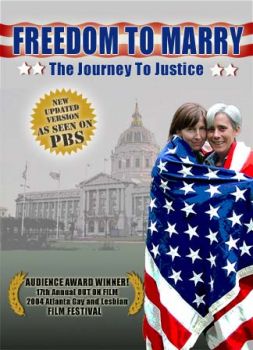 FREEDOM TO MARRY documents the stunning celebration which began on February 12th, 2004 in the city of San Francisco when Mayor Gavin Newsom recognized the rights of same-sex couples to be treated equally. With rousing speeches from beloved comic Margaret Cho, Assembly Member Mark Leno, Marriage Equality leaders Molly McKay and Dr. Davina Kotulski, and interviews with seven long-term, recently married couples, FREEDOM TO MARRY brings a joyful, personal face to same-sex marriage at the height of this burgeoning civil rights movement.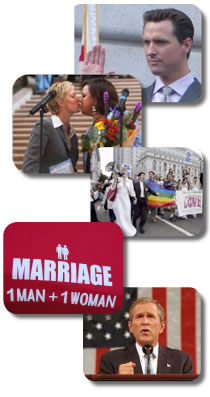 PURSUIT OF EQUALITY is an emotionally charged film that puts a face on American citizens who strive for marriage equality. From behind the scenes with Gavin Newsom and the nation's first same-sex couple to legally exhange vows, to the streets, courtrooms, and steps of City Hall, where same-sex couples clash with church groups who declare that who they are and how they love is a sin. The film focuses on the compelling, human rights struggles surrounding same-sex marriage and captures the elation and despair of couples and families who are fighting for equal rights. As the only film crew in the Mayors Chambers during the most crucial of times, this extraordinary film provides a telling 'fly-on-the wall' view as this historic event unfolds.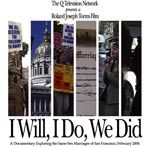 "I Will, I Do, We Did" offers an inside look at the political and community chain of events that resulted in San Francsico becoming the first city in the nation to issue marriage licenses to gay and lesbian couples. It also documents the journey taken by a dozen same-sex couples during that historic time.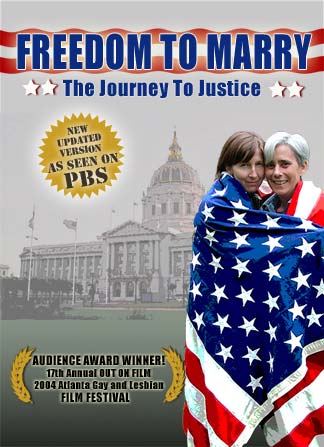 Freedom to Marry Trailer YouTube
Freedom to Marry DVD Trailer on YouTube
Buy Some Marriage Equality Stuff on YouTube
Buy Some Marriage Equality Stuff on YouTube